Vintage Chevy Auto Parts & Classic Chevy Cars For Sale
Authentic auto parts for vintage 1937-1972 Chevy car models
(Please note: We do not have parts for '71 and up Impala & Caprice vehicles)
Over the past 3 decades, Chevy Supply of Assonet (CSA) has grown from a small Chevy parts yard into one of the largest vintage Chevy car facilities on the East Coast of the United States. We have amassed a huge inventory of hard-to-find classic Chevy auto parts in its 10,000 sq. ft. Chevy car parts warehouse, 4-acre Chevy salvage yard, storage garage, and fleet of storage trailers.
We carry authentic, original Chevrolet auto parts and NOS (new old stock) Chevy car parts – No reproduction parts!
CSA is your one-stop source for vintage Chevy car parts for 1937-1972 Bel Air, Biscayne, Camaro, Caprice, Chevelle, Chevy 150 & 210, Impala, Malibu, Monte Carlo, and Nova Chevrolet models. We also carry classic Chevy car parts for 1978-1987 El Camino & Malibu models.
Vintage Chevy car parts for your Chevrolet restoration or repair projects
The seasoned staff at Chevy Supply of Assonet has a wealth of knowledge about vintage Chevy cars that spans the time period when classic Chevrolet cars changed the automotive landscape in America. We have all of the in-stock vintage Chevy car parts & accessories, engines, exterior body components, and interior auto parts that you are looking for.
CSA has a great selection of vintage Chevy car 6 cyl engines, V8 small block & V8 big block Chevy engines, Chevy cylinder heads, Chevy transmissions, steering components, rear ends, wheels & hubcaps, bumpers, fenders, hoods, doors, trunk lids, grilles, seats, glass, Chevy hardware, trim, & logo accents, and much more.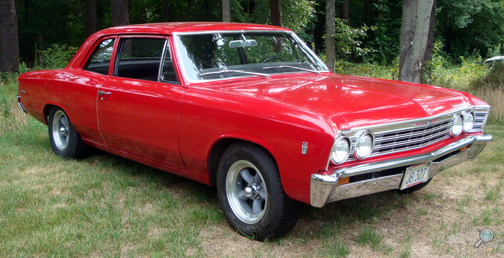 Vintage restored Chevy cars for sale
In addition to our huge supply of authentic Chevy auto parts, we also have numerous fully-restored classic Chevy cars for sale. These vintage Chevrolet cars are loaded with timeless value and would make an excellent addition to any Chevy enthusiast's car collection. Visit our Cars For Sale page for detailed information and pricing.
We also have an inventory of vintage Chevy project cars for sale. These classic Chevrolet project cars might need work, but they are quality Chevys that are a solid foundation for a rewarding classic Chevy auto restoration project.
Your one-stop vintage Chevy car resource
At Chevy Supply of Assonet, we love classic Chevy cars as much as you do. We know firsthand the frustrations and joys of finding just the right original Chevy auto part to bring your classic Chevy restoration project car to completion. We can help you find the Chevy car part you are looking for.
With our huge inventory of used & NOS (new old stock) classic Chevy auto parts, vintage restored Chevy cars & project cars for sale, and superior Chevy auto product knowledge, we are truly your one-stop vintage Chevy car resource. Give us a call ... let's talk Chevy !